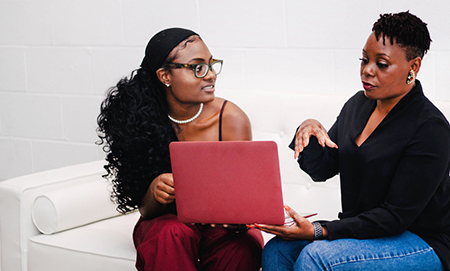 In the past five years, we have witnessed a shift as business leaders directly address societal issues, recognizing their employees and consumers are conscientious of business and brand stances on societal events. As we approach the one-year mark since George Floyd's murder and the amplification of voices calling for societal change across multiple dimensions, it's important to pause and reflect on what progress we have made – both individually and collectively — and how to continue to choose the next right step.
Leaders who have invested in a foundational understanding around Diversity, Equity and Inclusion (DEI) concepts for all employees in their organizations have benefitted from higher levels of engagement – even in the middle of a global pandemic. These investments have allowed leaders at all levels the opportunity to examine their biases, engage in open dialogue, and learn new ways of working that prioritize inclusion.
Some leaders, however, have not yet initiated these DEI conversations, or may have viewed them as a "one and done" type of activity. Others lost them in the myriad of other priorities competing for their attention. To move from introductory awareness to thoughtful action, the most visible leaders in this space are:
Creating a sense of belonging for every employee
Shifting to a power sharing mindset
Opening up and getting vulnerable about the journey
To shift our focus from baseline DEI awareness to action, leaders must look for ways to foster a sense of belonging for every employee. This often starts with examining our unintended unconscious bias within the organization. Partnering with HR and business teams, leaders are starting to speak up and call for reviews of HR and business policies, procedures, and practices through a DEI lens.
Why is this important? Organizations have traditionally, though often unintentionally, embraced a "melting pot" mindset, which requires assimilation and aims for homogeny. By contrast, organizations that adopt a mosaic mindset create an environment where employees can bring their whole selves to work – including the things that are unique aspects of their personal and professional identity. So, what does it look like after reviewing organizational practices and actively designing a culture where employees can bring their whole selves to work?
Read more ›