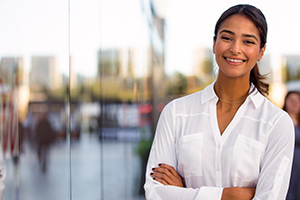 In 2020, many business leaders recognized that it wasn't our unique products or market niches that sustained us. It was our people. It was those leaders and team members who, despite incredible obstacles, stepped up and delivered great value for our companies and the clients/customers we serve. Last July, we wrote about the importance of supporting our employees as they do what they can to support us and our businesses. As we look ahead to 2021 and beyond, how can we further these efforts to support our most important resource – our human capital?
Even the Securities & Exchange Commission (SEC) – the entity that regulates reporting requirements for all publicly-traded companies – now recognizes the critical importance of an organization's workforce. The SEC recently determined that key human capital measures and objectives beyond traditional financial statements must be disclosed in order to more accurately describe the overall health of a company. To this end, all public companies now need to disclose the key human capital measures and objectives that enable them to manage their businesses when they file.
This bold move by the SEC supports what we at Plus Delta firmly believe. Your human capital strategy is absolutely critical to the success of your organization – and perhaps just as important as your financials, proprietary products and services, and the customer experience you deliver. This holds true whether your business is a publicly-traded global enterprise or a privately-held multi-generation family operation.
So, what does this mean for you? It means all organizations need to enhance their HR practices and transform reliable people-focused data into valuable insights about the effectiveness of their human capital strategies. If, for example, you are making a public commitment to diversity, be prepared to talk about the effectiveness of your organization's DEI training and new recruitment practices, or how you've expanded your supplier and vendor diversity externally. If you're focused on more effectively engaging your employees in the midst of our current COVID-19 conditions, your efforts to engage your virtual/at-home workforce will need to be clearly identified and assessed.
The reality is most business and HR leaders are so consumed with getting their work done that their people-focused efforts are often lost in the day-to-day shuffle. Now, then, is the perfect time to identify some of the strategic human capital measures you will use to gauge the overall health of your organization in 2021.
Below are a few examples of key measures to consider as you evaluate the effectiveness of your human capital strategies.
Workforce Diversity: Percentage of women and/or people of color across your workforce, at management levels, in senior leadership positions, or within your incoming new hire recruits
Workforce Skills & Capabilities: Total money or employee hours invested in training programs or total number of employees participating in training and development activities
Workforce Stability: Employee engagement scores or turnover rates (especially for high‑performing personnel)
Compensation: Pay ratio for female to male employees and/or for diverse to non-diverse employee groups
Health & Safety: Recordable injury rates or number of employees participating in certain health and wellness programs
Other Strategic and Cultural Initiatives: Diversity hiring, employee engagement, percentage of leadership roles with succession plans, turnover, or issue resolution
Do you want to determine how effective a new training program is for new hires? Or maybe you want to get a set of foundational metrics in place to measure your workforce diversity, equity & inclusion efforts. Perhaps you're ready to take a deeper dive into employee engagement, especially since how and where work gets done has changed so dramatically this past year. Or are you ready to use predictive analytics to curb involuntary employee turnover? The business insight gained from instituting and then measuring the effectiveness of these human capital practices will give you a holistic view of how your organization operates, while also quantifying the most critical asset you have – your people.
Sound like a lot of work you aren't prepared to prioritize right now? Plus Delta's team of talented consultants can guide you through the process. We know that every organization, whether publicly disclosing to the SEC or simply implementing enhanced people practices, needs to consider their particular circumstances. See below for a roadmap of your critical next steps to start the process:
Partner with your HR team to identify and evaluate your most critical human capital programs and measures
Initiate a "bottom up" review, leading focused discussions with key business leaders and using the data from your HR management systems to uncover opportunities for improvement
Review preliminary findings and recommendations with your senior leadership and executive sponsors
Determine what reporting may be required to comply with new SEC filing requirements and prepare new human capital disclosures
Do you struggle to recruit the right talent or keep your employees engaged once they come on board? Need some help increasing cultural awareness and driving workplace equity right now? Give us a call at 310.589.4600 or email me today to discuss your specific situation and review some possible solutions to measure what matters most in 2021. You can also visit the Talent Management page of our website to learn how we enable our clients to enhance their human capital practices and achieve better business results.