In addition to facilitating webinar workshops and in-person presentations, Plus Delta's consultants also regularly share their best practices and leadership insights through shorter video clips. Plus Delta's President and CEO Dr. Jeremy Lurey, in particular, regularly films these shorter videos to put quick tips and ready-to-use resources directly in the hands of our clients, colleagues, and alliance partners.
Click on the links below to view some of Dr. Lurey's most recent videos on leadership and succession planning. You can also visit Plus Delta's Publications page to read some of his published articles on these topics.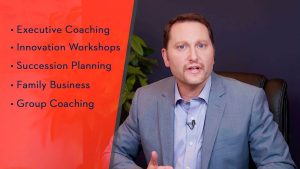 Leadership by CHIEFEXECcoach
Every leader has business challenges and concerns. Learn the various solutions CHIEFEXECcoach can offer to help you address your greatest leadership challenges. Who else can you go to for leadership support? Not your employees, and probably not your Board. Whether it's Executive Coaching, Innovation Workshops, Succession Planning, the intricacies of a Family Business, or gaining valuable insights from your peers through our Group Coaching programs, we use our experience and success to provide just what you need.
Show More