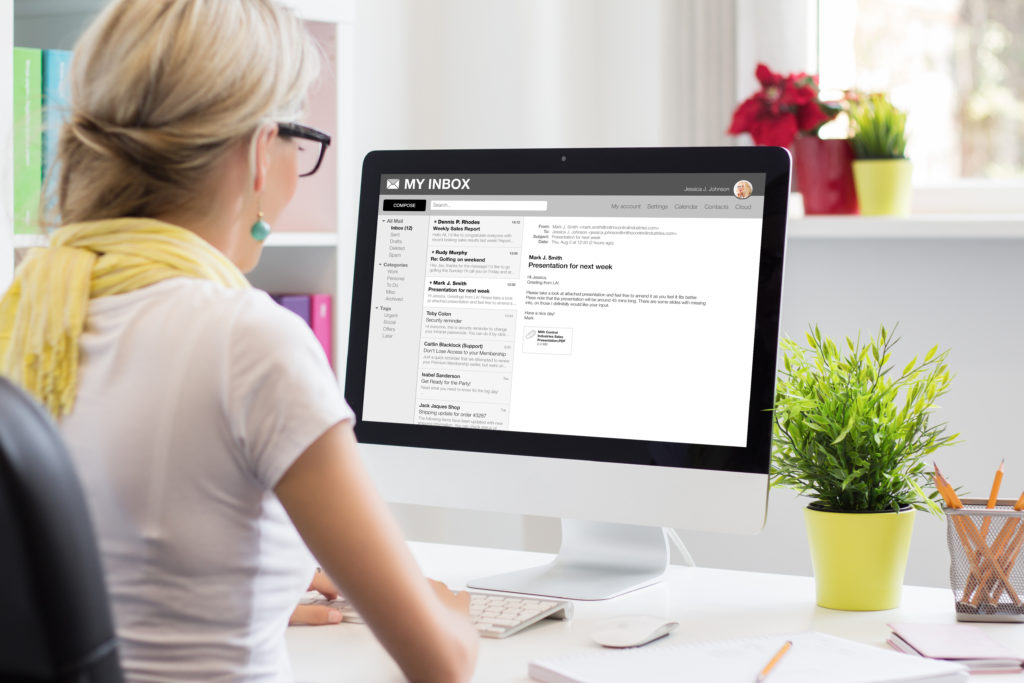 When I wrote my doctoral dissertation 20 years ago, I researched a variety of different tools to enhance virtual teaming and communications within and across companies. Email was already the most prevalent form of communication and information sharing back then, but people were not nearly as dependent upon it as they are now. Since then, email has had a profound impact on business and the world around us.
I recently had the honor of facilitating a management workshop that was the final course and culmination of a three-year leadership program for the participants. When asked about the key takeaways from their three-year learning journey, their resounding response was to share stories from and recognize the impact of their Business Writing course. Why? Because of the increased prevalence of email communication in each of their daily lives! Do we need any other proof to demonstrate the critical function email plays in our organizations? 
While other communication management tools like Slack do exist today, we all are still inundated with email at work. One could say, "It's just email…" The problem with that is it dismisses the potential productivity gains of using email effectively not to mention the potential losses of not using it effectively. A well-written email says a lot to our internal employees, external customers, and other business partners about our professionalism and general character. A poorly written one can not only damage our reputation with these same people but also cause tremendous confusion and misunderstanding that can lead to drops in productivity.
So what can we do to communicate more effectively with email? Consider the following approaches to enhance your email communications.
Write clear, effective subject lines
Use CC and BCC properly, and think twice before hitting 'reply all'
Compose professional messages with proper grammar, spelling & punctuation
Use exclamation points and ALL CAPS sparingly, and be cautious with your use of humor
Avoid talking aimlessly in long-winded, less impactful emails
Proofread every message and add email addresses only after your final review
Don't include sensitive or potentially embarrassing information – Nothing is confidential!
Be smart about handling attachments
Manage your inbox and reply to all your emails completely and in a reasonable manner
Don't fuel flame wars and obey proper etiquette when forwarding messages
Know when to use email – and when not to for discussions better done live!
One final tip to consider is that, according to Elizabeth Danziger, Founder of Worktalk Communications Consulting, some people are "Have a nice day!" people while others are "Get to the point!" folks. "Have a nice day!" people want that warmer tone and extra social connection in your message. "Get to the point!" folks just want the essentials you need to communicate – that's all, nothing else. While neither is right or wrong, it is important to recognize who your audience is, especially if you are the opposite!
As companies continue to work at warp speed across boundaries in both time and space, email will continue to be a fundamental tool we use to communicate with others. For more recommendations on how to enhance your email communication at work, call us at 310.589.4610 or email us anytime. You might also visit the Executive Coaching page of our website for more information on how we can help you enhance your broader leadership skills to communicate more effectively with your management and staff.