Does this sound familiar? You try implementing a new technology system only to feel like you're walking across a tightrope juggling 10 heavy balls – of different shapes and sizes – in the air all at once. Even when you think you've got it under control, you feel the tension, pressure, and resistance of being on the tightrope. It requires a delicate balance to make it across smoothly without dropping a ball.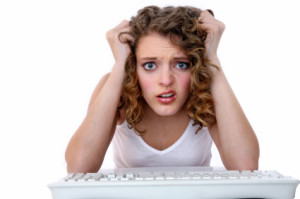 New technology solutions have become increasingly popular as a way for organizations to streamline business operations and replace their aging legacy systems. Here's the rub: ERP systems – like SAP, Oracle, Microsoft Dynamics, etc. – and other more targeted applications – like Salesforce, SuccessFactors, etc. – can affect nearly every aspect of an organization's business. Whether it's an HRMS or ERP or any other 3-letter acronym, effectively implementing these computer systems requires simultaneous stakeholder commitment, a strong project plan, and sustained employee involvement before, during, and after the implementation. Without these critical components, these system installations actually have a better chance of failing than succeeding!
When managing complex systems implementation projects, be sure to bridge the gap between the technical and human sides of your technology change effort. By broadening your focus with the following five key areas for success, you can increase user acceptance and improve your chances for a smooth and successful transition.
Organizational Alignment – Before getting too far into the change process, determine the impact the new system will have on the organization and especially on your people. This will help you clearly establish how each individual job may change and from there realign the organization as needed to meet the changing business requirements.
Communications – Effective communication is critical to the success of technology adoption. This is more than merely conveying information about the project. It's the glue that binds key stakeholders to the project's vision, mission, goals, and objectives. Without effective communication, rumors, hearsay, and innuendos – not your intended messaging – are likely to take over and drive the initiative.
Stakeholder Management – Stakeholder commitment often turns out to be a "make or break" factor in determining the success of a systems initiative. With it, you will do great. Without it, you will likely struggle an uphill battle all the way to the end.
Training and Development – Often times during an implementation, employees need new skills. Effective training helps employees perform their jobs better using the new system. Educating managers as well as staff on new processes and preparing them to use the new technology, then, are essential aspects of any successful implementation.
Team Effectiveness – Last but not least, you need to focus on those chartered with making the change happen just as you focus on those affected by the changes. Team-focused initiatives – like recognizing and rewarding exceptional team achievements at every major milestone – enhance the overall performance of the project and help ensure its long-term viability and success.
The technical challenges with systems implementation are the easy problems to manage. The greatest challenge actually is managing the human side of these changes. It's about organizational readiness and people's reaction to change. When implemented successfully, these systems bring tremendous benefits to an organization by reducing IT operating costs and enabling better business practices. It can also increase productivity and revenue growth through other performance improvements without increasing headcount.
Unfortunately, more systems implementation initiatives than not don't deliver this intended return on investment. Whether they're completed late and over budget or simply don't achieve their desired results, organizations rarely experience this kind of positive change. The fact is that sustainable change only occurs when individuals are ready, willing, and able to accept the new technologies and complete the transition process.