Plus Delta's CEO and Chief Architect Dr. Jeremy Lurey has partnered with the BAodn to bring you two highly engaging and interactive workshops in the Bay Area.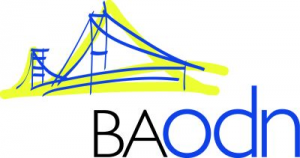 Click on the links below for more information or to register for these workshops:
Low-Tech Leadership Practices for the High-Tech Era
Thursday, November 1, 2012 at 5:30 pm
We are in a unique period in organizational life these days with four generations of men and women – Traditionalists, Baby Boomers, Generation Xers, and Generation Y Millennials -€" still active in the workforce.  This highly interactive and engaging workshop delivers the tools and skills BAODN members and other business leaders need not only to better understand
organizational culture but also to positively influence it to produce better business results.
Making it On Your Own: Leading Practices for Running a Successful OD Consulting Practice
Friday, November 2, 2012 at 9:00 am
This interactive ½-day training program helps participants explore the key drivers for successfully launching their OD consulting practices and develop the critical skills they need to effectively manage and grow their firms once established.