Succession planning in any business can be challenging. Finding a qualified candidate to replace yourself; being ready, willing, and able to let go; and ultimately orchestrating the many handoffs with your customers and staff takes not just personal commitment but also significant perseverance.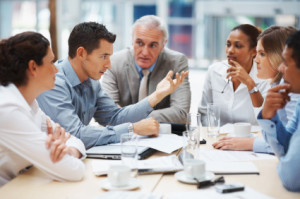 It is an emotionally-trying journey that can break down in any number of ways. Now add to that the complex dynamics and often competing priorities of a family business! Succession planning in family businesses is riddled with countless traps and clear points of failure to watch for. See below for a list of ten common pitfalls to avoid when you are planning for the succession of your family business leaders. Whatever you do, don't let these happen to you.
"Trust Me. We're family!" – When the reason for not developing a formal succession plan or broader legal agreement is because the belief "We're family", you may want to rethink your approach! This less formal approach will eventually bleed into other areas of the succession process and overall business. When it does, this excuse for not being more rigorous and disciplined can be very dangerous. While some may claim "love is enough", your industry partners and key suppliers would never manage their relationships with you this way. Why should you let your family?
Saying One Thing, But Continually Doing Another – Succession – and the associated retirement process – can be a very emotionally-charged and sensitive journey. Because of this, it is quite common for a leader in transition to say he/she will do one thing and then do something completely different. For example, saying "I'm going to retire when I turn 65" and then remaining in office well after that. Holding up a mirror and providing constructive feedback to this leader, though, can be difficult when he/she is not only the CEO of the company but also your mother/father, aunt/uncle, cousin, etc.
Successor-driven Process – When the next-generation leader is the primary driver of the process, it can suggest that there is little executive buy-in for the succession plan. I'm not suggesting that the matriarch/patriarch in the family business needs to have all the answers. I'm also not suggesting that increasing next-generation leaders' responsibilities in the business is a bad thing. To the contrary, I'm offering that if that leader in transition is not actively promoting his daughter or slowly transferring her management responsibilities to her nephew, then it could be a sign of resistance to the whole process. Younger-generation family members are more likely to miss these subtle cues as they often are so focused on assuming greater roles in the business and, in general, making the transition work – for themselves and for the family.
"We Can Handle It Ourselves." – Based on the first three points of failure alone, we have a recipe for disaster. A family leader who won't commit to a formal succession plan. Someone who says he/she will do one thing but continually does something else. And a next-generation leader who is doing the best he/she can given the circumstances but clearly is not in charge. This is why having external consultants or at least a Board of Advisors involved in facilitating the process is so critical. Without these third-party influencers, the family leader is likely to continue doing what comes naturally to him/her, which quite often is not in the best interests of the business or family. This may be how he/she has made decisions and run the company over the years, so it is quite common for him/her to believe he/she can manage the process and not want to invest in outside support.
Keeping It A Secret – It is a rare company that follows the principles of open book management and shares detailed financial information and operational details with its employees. In the case of succession planning though, it's important everybody – including family members and staff alike – knows what's going on at every step of the way. Even the family members who are not directly involved in the business need to be informed about the succession plan to minimize any confusion or tension down the road. If the family leader tries to withhold information from these key constituents, and especially if he/she prohibits the next-generation successor from discussing it with others, then it can be very difficult to create a smooth transition. Worse than that, it makes it that much easier for the family leader not to honor his/her "behind-closed-doors" agreements or otherwise alter the plan. Remember #1 and #2 above?
Competing Family Values – The goals and objectives of diverse family members are rarely 100% aligned. Some family members want to work in the business, and others do not. Some want to invest in the business for a more sustainable and prosperous future, and others want to maximize their distributions near-term. The fact that people have competing values is OK. It is quite normal and actually to be expected. The succession process and this transition in leadership, however, often brings these competing values and personal differences from the past to the forefront as everyone, including the in-laws, cousins, etc., all potentially step forward to claim their "fair share" of the proceeds from the family business. If the process is not well-managed with clearly defined decision-making criteria and open lines of communication, it is quite common for these competing family values and unresolved grievances to create doubt for the family leader and generate great animosity between family members as the leader tries to treat his/her children and other family members fairly.
No Referee – As stated in #4, it is imperative to have outsiders involved in guiding and directing the succession process in a family business. At times, this takes the form of an advisory board or other trusted advisors, like accountants or attorneys, who can serve as referees throughout the process. Someone has to be able to listen to both sides of an argument and determine whose solution makes the most sense for the business and the family. Without these professionals present, the family leader's partner (i.e., husband/wife) often gets put in the middle of any arguments and is expected to play this part whether or not he/she has any business knowledge to do so. When there are more contentious situations like this, then a family counselor can add tremendous value beyond the role of other advisors. How would you like your mother to have to vote on something this significant between you and your Dad?
Undefined Timeframe – There are those people in this world who like to pull off the Band-Aid all at once. Others who remove it very slowly, piece by tiny piece. Succession planning cannot be rushed overnight, but it also cannot last forever. Part of the reason for a more formal plan is to define an appropriate timeframe – maybe 12 or 18 months – for the entire process to be completed. When the process is drawn out too long, people are far more likely to retreat to something more comfortable rather than continue forward and endure the acute pain of this emotionally-trying process. In addition, life-altering changes like having children or becoming severely ill can impact people's personal interests, priorities, and individual behaviors as it relates to succession when the process lasts too long.
People Change – Possibly one of the most common pitfalls of the family business succession planning process is that people change. Who your son or daughter was as a teenager 10 or 20 years ago may not be who your son or daughter is today. Within a family, children typically defer to their parents to act like leaders. When we fast-forward into the current family business though, we expect these same children to grow up and act like more mature leaders, as if they are their parents' peers. Why is it that so many family business leaders still treat their children like children then? The same is true of the opposite, by the way. If these next-generation leaders continue to relate to their parents as matriarchs and patriarchs in the office rather than more functional executives, then they may never show up as leaders capable of running the business. If, however, they begin acting like the different leaders they now are and disagree with their parents about almost anything, it can create great tension and conflict in what is often already a very stressful situation.
Death of One's Professional Identity – Somewhere over the years, the word "retirement" became just as nasty and offensive to many as those four-letter profanities in the English vernacular. If you consider the family leaders who have been in their roles for 10 to 20 to 30 years or more, they often define themselves more by their professional accomplishments and the success of their family businesses than any other facet of their lives. Getting these family leaders to embrace their retirement – what one colleague and author calls their "third act" in life (see http://the3rdact.com/) – then is no easy feat. In fact, it may be the most complex and challenging aspect of the succession planning process! If the family leader doesn't have a vision for his/her future beyond work, he/she is far more likely to resist letting go and sabotage the succession process.
Is your family beginning to plan for the succession of your family business leader? Are you afraid it may not be a smooth and successful process given the conflicting priorities of your various family members? Check out the Succession Planning page of Plus Delta's website for some specific recommendations on how best to manage this complex and emotionally-charged process.  You can also call us at +1.310.589.4600 or email us if you would like to talk through any of the pitfalls in particular.  Plus Delta's CEO Dr. Jeremy Lurey has actually led several successful family business succession planning efforts over the past few years.