How often have you heard a business leader grimace or otherwise complain when HR announces it's time to complete annual performance reviews? People often think of performance management as that thing they have to do for HR at the end of the year so that people can qualify for their bonuses or other pay increases. While that may be part of the process, strategic performance management is not just a once-a-year HR task. It's an always, ongoing activity!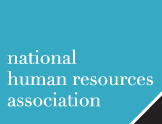 Managing performance is the only reliable way to assure your people are working on the right things, give them the feedback – both positive and constructive – they need to succeed, and ultimately get continuously better results. When done well, a strategic performance management process produces continuous performance improvements throughout the year, rather than isolated feedback that might create unsustainable behavioral change at best once in awhile.  
During this interactive and engaging workshop, Dr. Lurey will help participants get the most out of their people all the time by:
Learning several leading practices and proven tools to enhance any performance management process to get the most out of their people
Gaining clarity about what an annual performance review is and what it isn't – specifically learning several Do's and Don'ts in the review process
Understanding why strategic performance management is an always, ongoing activity vs. once-a-year HR task
Date:                     Wednesday, June 24, 2015
Time:                     7:30 – 9:30 am
Location:              Thousand Oaks, California
Registration:       Click here for more information or to register.
If you can't attend this session in person, give us a call at +1.310.589.4600 or email us to discuss how else you can learn these leading practices and/or how to sponsor a workshop for your own organization.