Wealth & Finance International's 2014 Wealth & Money Management Awards commend those working within the investment and financial services community from asset managers, wealth managers, private bankers and financial planners to brokers, banks, family offices, financial advisory firms and consultants. The awards pay homage to leading professionals for going above and beyond in assisting their clients with managing their wealth, planning for the future of their business or their family, and for providing sound advice in all areas.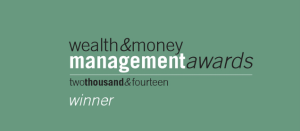 Plus Delta is honored to be recognized as a 2014 Wealth & Money Management Award Winner in the category of "Best Management Consulting Firm". We have been very intentional in establishing and further developing our coaching and consulting services in the area of Succession Planning over the past few years. According to Plus Delta's CEO Dr. Jeremy Lurey, "Succession planning has never been more important than in today's multi-generation workforce! With our extensive executive coaching programs for high-potential next-generation leaders and targeted transition support efforts for retiring Baby Boomer leaders, Plus Delta has enabled numerous family and privately-held businesses successfully pass the baton from one generation to the next, creating much greater value for their businesses for generations to come." 
For more information about the Wealth & Money Management Awards, click here. If you are a retiring business leader, we invite you to read Succession Planning Checklist – Nine Must Do's for the Retiring Business Leader for some keen insights on how best to transition into retirement and your third act in life. You can also visit the Videos page of Plus Delta's website for other best-practice recommendations from Dr. Lurey on how to manage the leadership succession process.