So what is performance? Performance is the results we get (the what) plus the behaviors that give us those results (the how). And why do we care about managing performance in organizations? It's the only reliable way to assure our people are working on the right things, give them the feedback – both positive and constructive – they need to succeed, and ultimately to get continuously better results. If you think "good enough" is good enough in your organization, you need not read further.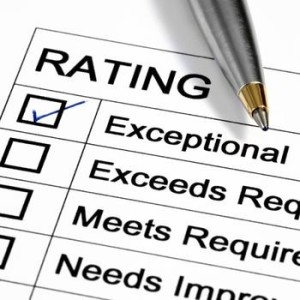 People often think of performance management as that thing you have to do at the end of every year for HR. While that may be part of the performance management process, I hope for your sake that isn't all that performance management represents in your organization!
Performance management is an ongoing process that is supposed to involve managers and staff in regular coaching, training, and developmental activities throughout the year. Think of performance management as an "always", ongoing activity. Organizations need to continuously assess the developmental needs of their employees and then plan appropriate training activities to support their changing needs. Beyond the employee development aspect of this, leaders also need to continuously develop their coaching skills so they can better support the development of their direct reports.
Both managers (i.e., direct supervisors) and their direct reports play critical parts in the performance management process. Managers provide regular and consistent feedback to their employees, strategize ways to improve performance, and then follow up throughout the year to make sure their employees stay on track. The goal is to help your employees be successful, so the focus is on performance, not the person. Successful managers ask questions as much as they tell their employees what to do to empower their employees and engage them in the process.
The above is not intended to suggest that employees don't have a part in managing performance. Good employees take ownership for their own performance and strive for excellence in all that they do. They also remain open to performance feedback – proactively asking for it from their direct supervisors and other leaders – and consistently identify ways to improve their performance throughout the year.
The culmination of the performance management process often is the annual performance review. For that reason, it's important to have a clear understanding of what the performance review is and what it isn't.
A performance review is…
An opportunity for a rich, interactive 2-way conversation between manager and direct report

A chance to look backward, highlighting discussions that have already occurred in the past, and forward, focusing on what an employee can do to excel in the future

A time to help the employee be more successful by talking about further skill development and enhanced results

An objective evaluation of specific behavioral competencies and performance goals

About more than the form!
A performance review is not…
A singular, "all there is to performance management" event just to "get through" and be done

A 1-way communication where the manager simply "talks at" his/her employee

An isolated conversation about the individual employee and his/her personality

A time for surprises where managers share past judgments and opinions they have never shared before

A salary negotiation or discussion solely about offering raises and promotions

A subjective assessment of someone's performance based purely on gut feelings and personal beliefs

About the form!
When done well, an effective performance management system produces continuous performance improvements throughout the year, rather than isolated feedback that might create unsustainable behavioral change once in awhile. It also reduces resistance and builds lasting engagement and commitment because everyone – both managers and staff – believe in the purpose and equity of the process. With increased involvement and enhanced understanding of the process, individual development and growth is far more likely to occur, especially with regards to fundamental leadership skills since leaders become accustomed to coaching and giving feedback to their direct reports as part of their normal routine. Together, this all generates greater success for an organization throughout the year.