Many see the key to success in succession management as identifying and then developing the CEO successor.  It's not just grooming your next-generation leader that makes succession management a success though.  There are two other critical elements to succession management – Actively engaging the Board in the process and coaching the CEOs in transition to let go and embrace their "third acts" in life.  With four generations of men and women in the workforce and nearly 10,000 Baby Boomers reaching retirement age every day, succession management has never been more important!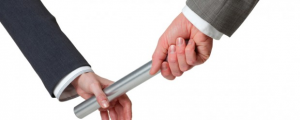 On Tuesday, June 11th, Plus Delta's CEO & Chief Architect will lead a one-hour webinar called "Three Keys to Success with Succession Management". This program is based on a proven methodology for achieving success with succession management and avoiding unnecessary and costly external executive search fees. In this highly interactive and engaging webinar, Dr. Lurey will help participants:
Discuss several proven techniques for coaching next-generation leaders to elevate their leadership skills and develop the capabilities required to perform as future CEOs
Review key strategies for helping CEOs in transition to shift their management responsibilities to other senior leaders and powerfully embrace their post-retirement "third acts" in life
Determine how best to engage both Board members and staff alike in the succession process and continuously guide them through the transition
If you are a senior executive considering your individual plans for retirement or a next-generation leader waiting for your boss to pass you the baton, you don't want to miss this webinar. Click here and register now. And if you aren't available on June 11th, give us a call at +1.310.589.4600 or email us to discuss how else Dr. Lurey can help guide your leadership transition.