A few years ago, I was coaching a senior sales leader on how to more effectively manage – and inspire – his team during the recession, a difficult economic downturn that all but decimated his real estate environment. One day, we started a scheduled coaching call, and he shared with me that one of his mentors and closest professional colleagues had just passed away the day before. He was clearly distraught over the loss and graciously apologized for needing to reschedule.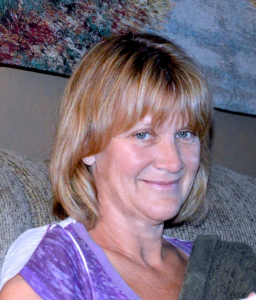 I of course acknowledged his loss and simply asked if there was anything I could do to support him in that moment. That's when our coaching took a whole new turn and gave me one of the greatest gifts I've ever received from a client.
In that moment, what Mark needed to do was remember and honor his friend Maureen (Mo). She taught him most of what he knew as a sales leader and helped him launch his career years prior. To that day, she still served as a powerful positive role model for him, and he was uncertain of what to do without her leadership present in his life. And that's when we came up with the notion of "What would Mo do?" for any given situation.
You see Mark didn't need to have Mo physically available to him to know what she would do. He knew her all too well after 15+ years of having her in his life. If he simply stopped to reflect and ask himself, "What would Mo do?" he would know exactly what she would say – as if she was still sitting by his side or speaking directly to him on the other end of the phone.
As you can imagine, I felt like I knew Mo myself by the end of our coaching session, a call that lasted well over an hour before we realized it! As proud as I was for helping Mark handle his loss with power and greater peace of mind, he really offered me the coaching that day. And for quite some time thereafter, I would regularly find myself asking "What would Mo do" as if I had her right by my side.
Well last week, we lost another angel all too soon. Dear friend and former Plus Delta employee Cris Hagen lost his wife Cherie to an unwelcome and undeserving battle with cancer. She truly was an angel, and while I didn't know her that well myself I sure knew her well through my more direct experiences with Cris.
Having attended her Celebration of Life tribute last Friday, I now find myself asking, "What would Cherie do?" regularly. I know she's listening, and I trust she'll guide me anytime I stop to request her counsel. She always did for everyone in her community while she was alive on this earth. There's no reason to believe that will stop anytime soon now that she's living her eternal life.
God bless you Cherie. And thank you for all that you do to show us the light!