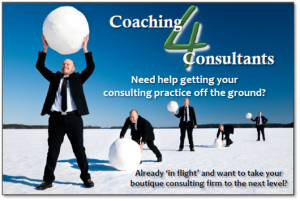 Do you need help launching your own management consulting practice? Did you already establish your firm but need a little guidance achieving the next level of success you know is possible? Are you looking to enhance your market presence with new service offerings? If you answered "yes" to any of these questions, then YOU WILL BENEFIT from our next Coaching 4 Consultants Mastermind program, beginning this November.
Learn to recognize and understand the many roles of being a solopreneur and small business owner. Review the steps required to launch your firm and create new service offerings. Learn effective techniques for running a sustainable practice and develop a strategy for growth enabling your continued success for years to come. Plus Delta has already made many valuable resources available to you for FREE on our Coaching for Consultants page, and now our Founder and CEO Dr. Jeremy Lurey is offering you a more complete program that will help you not just get your practice going, but keep it going strong! With more than 17 years of progressive experience serving his clients, Jeremy Lurey is a seasoned management consultant, trusted business advisor, and dedicated mentor and educator for emerging professionals in the field. Over the past 10 years, he has built his own multi-million dollar consulting practice – not to mention one of the fastest-growing private companies in America – and knows all too well just what it takes to make it on your own as a solopreneur. Who better to learn from than someone who has done it himself?
Click here for more information about the C4C program, and then either give me a call at +1.310.589.4610 or send me an email at jw@plusdelta.net to sign up today and receive an additional 10% off of this 6-month series!