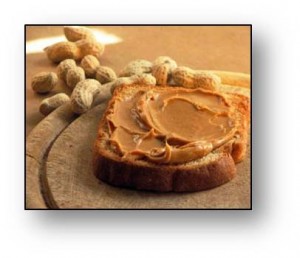 One of our large aerospace clients used to talk about "spreading the peanut butter too thin" when we talked about what critical tasks needed to get done. We were facilitating some strategic planning sessions with them, and their leadership team always thought they were resource-constrained and spread way too thin to achieve their strategic objectives. Well this morning, I actually ran out of peanut butter while making my peanut butter and honey sandwich for breakfast. That must be a sign that I'm spreading it – and myself – too thin!
In a recent talk, Robert Kaplan, Harvard professor and former Chairman of Goldman Sachs, shared several key strategies for senior executives to make sure their employees were not spread too thin. According to Kaplan, you must set clear priorities for your organization – only 3 or 4 at most, not a laundry list of 10-20+ To Do's as many tend to have – to make sure everyone on your team is focused on only the most important tasks that deliver real value to your organization and especially to your customers. The key here is defining exactly what the most strategic, highest "bang for your buck" priorities are and then doing nothing – yes nothing! – that isn't going to move your organization forward in achieving those goals. We consult to a lot of organizations these days. Organizations that are large and small, financially-stressed and thriving, domestic and international, for profit and not. It doesn't matter what kind of organization it is or what products and/or services they produce/deliver. I'm not aware of any organization these days that has leadership saying, "We have too much cash on our hands so we're going to hire several more team members to pick up the slack" or "We really should take on more work because our people aren't being stretched enough." That's why it's imperative for organizations to be laser-focused and aligned from top to bottom these days. We will all likely be asked to do more with less for quite some time, and that's a recipe for disaster – well at least a tasteless sandwich! – if you keep trying to spread your peanut butter too thin.
To listen to one of Kaplan's recent talks on how to maximize an organization's effectiveness, please click here. Maybe he can help you gain some clarity on how best to manage your limited resources and take your organization to the next level too.